Ref:
Date:
Location:
Photographer:
Ref:
Date:
Location:
Photographer:
RHS Botanical Art and Photography Show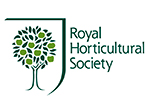 I am delighted to be one of the judges for Royal Horticultural Society Photography Competition/portfolio category. I was a supporter of this event for number of years and was awarded range of Silver-Guild and Gold medals along with Best in Show award in the recent years. It was very interesting experience to be on the other side and be one of the judges. The panel of judges includes accomplished and known in their fields photographers and botanists with great experience. I did miss competing this year but judging was equally exciting! High temperatures didn't help (how anyone can survive anything above +30C which we experienced today?!?!) but glass of chilled wine at the end of the day helped! Wide variety of styles and photographic techniques ranging from camera-less to glass plate prints! Lots of discussions and voting, unlike with B-word most decisions were unanimous in the end. Have a look at winners of this year and get inspired to enter net year.
Click
here
to see winning portfolios.
PINK LADY FOOD PHOTOGRAPHER OF THE YEAR
I am thrilled to reveal that I am a category winner of the
Pink Lady Food Photographer of the Year Award
! Just getting to the final round of this prestigious international competition was thrilling; I was secretly hoping to get some kind of commendation - but honestly did not expect to win in my category! It took me a few moments to recognise my own name being called out - it was very special.
Click here
to see BBC review.
Dodho Magazine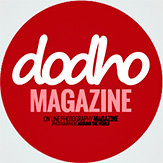 My project "Past Perfect" was featured in
Dodho
, which is one of the most inspiring photography magazine I know. They focus on photographers rather then on any practical or technical aspects of photography and are extremely selective. The work and artists Dodho features are always the best you can see on the international photography scene. It is worth looking through featured artists and portfolios, there is something for every style and photo subject.
Please
click here
to see my featured project on Dodho web page.